A few days ago, on May 11th, I received my new phone, the Samsung Galaxy S II. This is one of the first dual core phones runnning gingerbread. After a few days of working with it, I must say I am truly impressed with it. On the software side, the phone is rock-solid, really loads better then my previous Nokia N97 and (the absolutely terrible) Sony Ericsson P990i (it used to reset 'to improve system performance' in standby mode in the initial software version). It is nice to use a phone that just works. I haven't even discovered a single glitch. Nokia and Sony Ericsson should take note here.
Even making calls is better than on the N97. On that phone you lose control completely everytime someone else hangs up: the screen would go black and you would not be able to do anything on it for the next 10 seconds. It is also nice to have a music application that actually performs.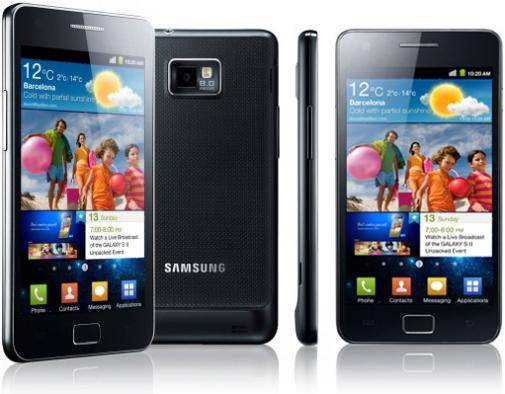 It's too early to say anything about battery life as my use of the phone has been extreme for the past days, which included continuous downloading over wifi for hours on end and almost continuous use.
The phone feels really solid and looks great. Performance is excellent. With this phone I have the feeling that finally we have similar performance and usability again as with the good old Palm from approx. 6 years ago. It is also nice to know that the phone has Gorilla glass and uses the latest Sirf Star IV chip for GPS. All in all a quality product.
Looking at Android and in particular the Android market I am also impressed. The quality of the applications that I tried is quite good. One such application is a tuner (for tuning musical instruments). In the past it was difficult to find good applications for this. On Palm I used phontuner for instance but all the other applications sucked and I haven't been able to find a suitable application on Symbian at all. On Android I have tried two which both worked quite well. The review system on the market makes it relatively easy to find good applications and saves a lot of time dealing with the bad ones. Buying stuff is also easy and fast.